Palma Music Studios is a world-class, newly built music recording studio, run by well-established music producer and songwriter Fredrik Thomander, in the beautiful and vibrant city of Palma de Mallorca.
We believe that we have created a building that combines a profusion of natural Mediterranean materials with a perfect acoustic and technical design.
Nothing at Palma Music Studios has been taken for granted and we have spent years reviewing every aspect of the way a top international studio works, to design a unique complex that has few comparisons in the world.
Our clients come to us on Mallorca to create and record music, and many of the songs done here have become hits on several continents.
During Covid also we created Palma Music Academy, and broadcast hundreds of MasterClasses.
At the same time our post production facility grew a lot, with many actors coming here to do remote ADR recordings. We are now the only SAG/AFTRA, Screen Actors Guild-approved studio in Spain. We offer post production via Source Connect, with cue systems like EdiPrompt and Nuendo and we work with many of the worlds biggest film companies.
HISTORY
We found the plot of land in the heart of Palma in Feb 2016. Then we spent a year drawing and planning all the details. In January 2017 they started excavating the property. We then constructed 3 stories of 6 studios plus live room and vocal booths and a rooftop terrace. The build took almost a year and we did our first recordings late November 2017. Read more about the whole process in our blog about the building of the Studios
3D
Welcome in and have a look around our studios in this 3D model. You can walk through the whole building in this virtual tour.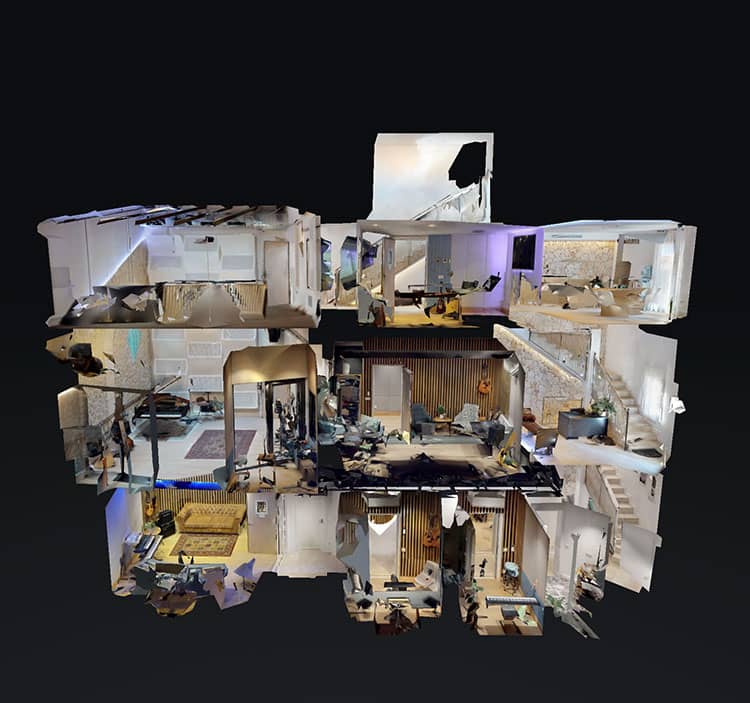 Fredrik Thomander is a Swedish songwriter/producer, who has had numerous hits all over the world for the past two decades.
Artists he's worked with include N'Sync, Arashi, Scorpions, Girls Generation, Agnetha Fältskog (ABBA), Kim Wilde and many more.
Fredrik runs the studio on a day-to-day basis and his expertise is available to the customers.
Read more about his collection of work here
Johan Lundgren was born in Sweden. He studied classical trombone from an early age and has a great passion for music.
Over the years, he has been collecting high-end analogue recording equipment, which has now become the foundation of the equipment at Palma Music Studios.
Johan has a house in Mallorca but now lives in London working as CEO for easyJet.
To book a studio or for any further information, please contact the Studios Team by filling out the form and we will get right back to you. You will also receive an automated email reply with all info and FAQs. Please check your spam folder if you do not see this email. Thanks!